Welcome to our very first Positive Economics blog post. To give you a brief background, we wrote Positive Economics specifically for the New Leaving Certificate specification. Included in the Positive Economics package are:
Student Textbook
Research Study Booklet
Free Student e-Book
Teacher's Resource Book
Free Digital Resources
Free Positive Economics Blog &
Bi-monthly Newsletters
Our blog is here to help guide you and give you extra resources in order to successfully teach Leaving Certificate Economics.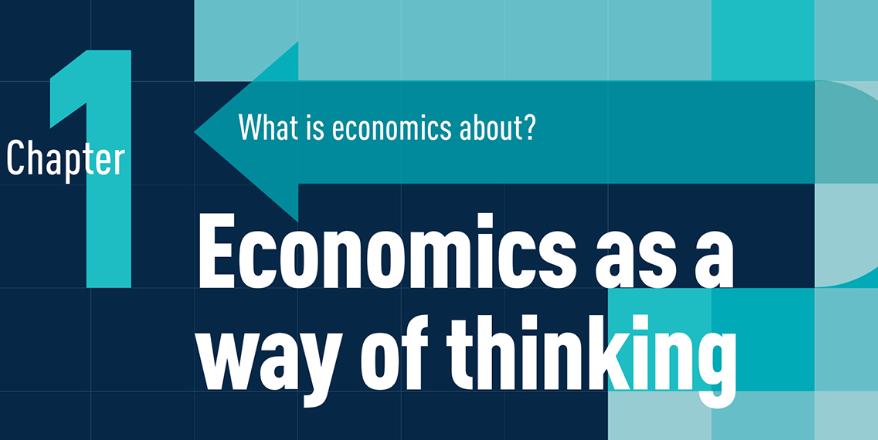 Chapter 1 of our Positive Economics book include the following specific learning outcomes:
Collect, organise, present, analyse and interpret data, with and without the use of technology, to come to an informed view and evaluate current and economic issues/policies
Appreciate the role of models, concepts and date for exploring economic behaviour, interactions, policy and outcomes
Critique the assumption that consumers taking part in economic activity behave rationally
Discuss and evaluate why solutions to economic problems may differ and how economic perspectives on solving economic challenges can change over time
Discuss how real-world events such as the Great Depression, the Irish economic crises of the 1950s and the Great Recession (from 2007) have shaped our understanding of economics and the response of policymakers
Differentiate between positive and normative economic statements; identify instances of their use in local, national or international media/economic commentary
So to help you navigate that chapter, we've listed down a number of useful digital resources you can access to give you a head start:
https://www.google.com/forms/about
The Google Forms software allows you to create surveys and collect data.
Survey Monkey is a free website, which allows you to create surveys and collect data.
https://www.google.com/sheets/about
Google Sheets is a free website and can be used to generate and share tables and graphs.
Search online for the BBC2 documentary 1929: The Great Crash. Discuss your thoughts about it, particularly in comparison to what you consider a recession experience to be.
https://www.cso.ie/en/index.html
The Central Statistics Office has a wealth of statistical data on all aspects of the macro-economy including inflation, labour, national income, balance of payments and population.
https://www.cso.ie/en/aboutus/careers
If you are interested in finding out more about a job at the CSO, visit the Careers page on their website.
Susan Hayes, "The Positive Economist" is a co-author of "Positive Economics" and runs a weekly blog whereby she breaks down the jargon, analyses developments and enables readers to make sense of economic and finance news and identify how they can act positively within their own economy.
https://www.savvyteenacademy.com/blog
This blog focuses on careers, communication and confidence for students in collaboration with the #SavvyTeenAcademy Summer Camp and TY Work Experience business
Like this post? Please follow, like and share!